Finland's largest general literature publisher, Werner Söderström Ltd., is testing dynamic pricing in their online store (www.wernerjarl.fi). The goal of the test is to gain experience in dynamic pricing and increase book sales. The prices of books in the store change daily based on actual demand.
"Dynamic pricing may be part of our publishers' future pricing strategy. We are already seeing great benefits, for example in terms of inventory management. I also believe that we will be able to increase our sales with the dynamic pricing service provided by Priceff. We want to bring new and innovative solutions to the traditional publishing industry, also in pricing operations" says Veli-Pekka Matilainen, Sales Director of WSOY.
When the prices of thousands of books are automatically updated, it creates added value for the company. The publisher is then able to offer books at a market price which benefits both the online store and the consumer.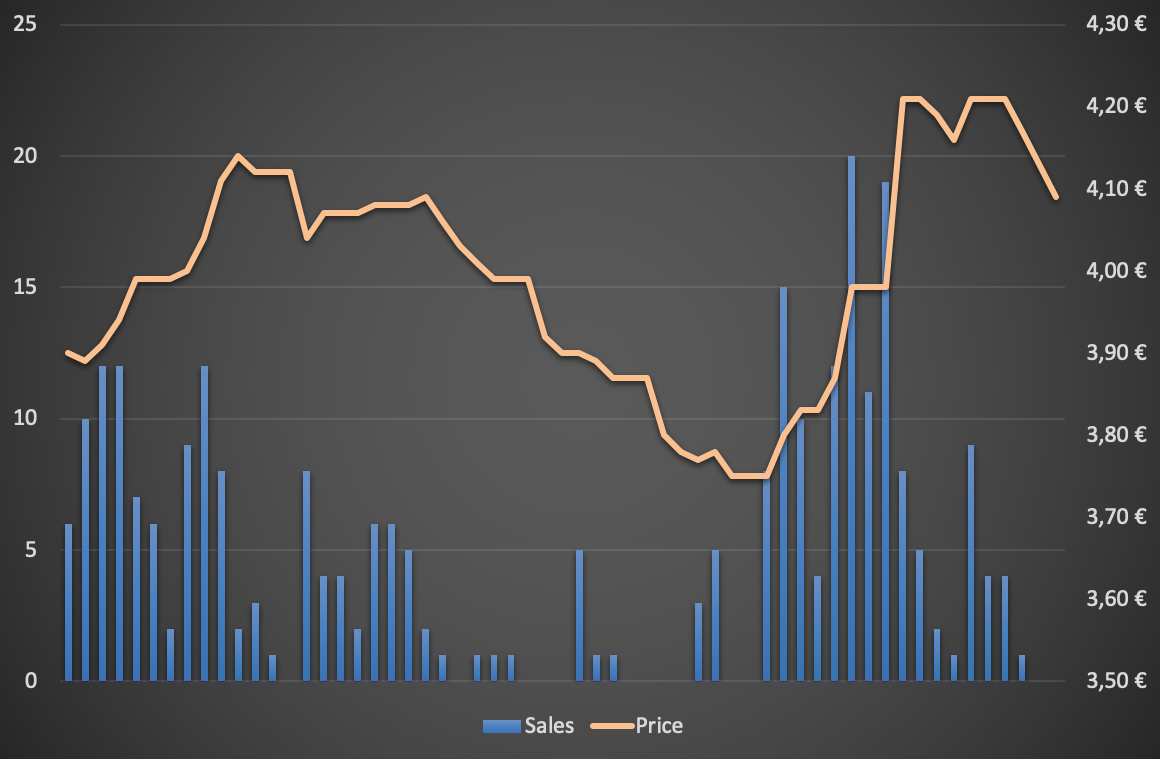 (The image shows how the price of one item changes daily according to demand.)
"Based on the pilot, which began in July, we can see that dynamic pricing also works in the sale of physical books. We have already been able to increase the average price of books sold in the online store by about 10%. Based on our previous customer references, we know that dynamic pricing is well suited for eCommerce and brings a competitive advantage over traditional fixed prices." says Tiina Laisi-Puhoinen, CEO of Priceff.
More information:
Veli-Pekka Matilainen, Sales Director, Werner Söderström Ltd., +358 40 342 4773
Tiina Laisi-Puhoinen, CEO, Priceff, +358 40 750 7417