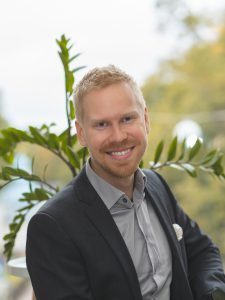 Mikko Hyvärinen, our former Head of Engineering, has been appointed CTO.
"Mikko has been a valuable member of our team, ever since he joined us almost one year ago. His IT know-how is top of the league, and he was able to take responsibility of our IT infrastructure instantly upon arrival. We are continuously developing new solutions to improve our services. That said, we are happy to have Mikko in charge of our IT development"
– Tiina Laisi – Puheloinen, CEO
"Working at Priceff has given me a lot professionally as a software engineer and as a team leader. I truly enjoy working towards a common goal together with great colleagues that have the same enthusiasm as I have. There is a ton of work to be done to bring Priceff to the next level as a company. I am happy to take on the challenge of leading the development of our IT infrastructure to meet the new requirements from our clients in the coming months and years." – Mikko Hyvärinen, CTO
One of the more interesting projects that Mikko is currently overseeing is the development of our Shopify app. The app will eventually allow up to 800 000 big and small Shopify retailers to dynamically price their products and services through our app. The potential is huge for our future Shopify customers and Priceff as a growing company.