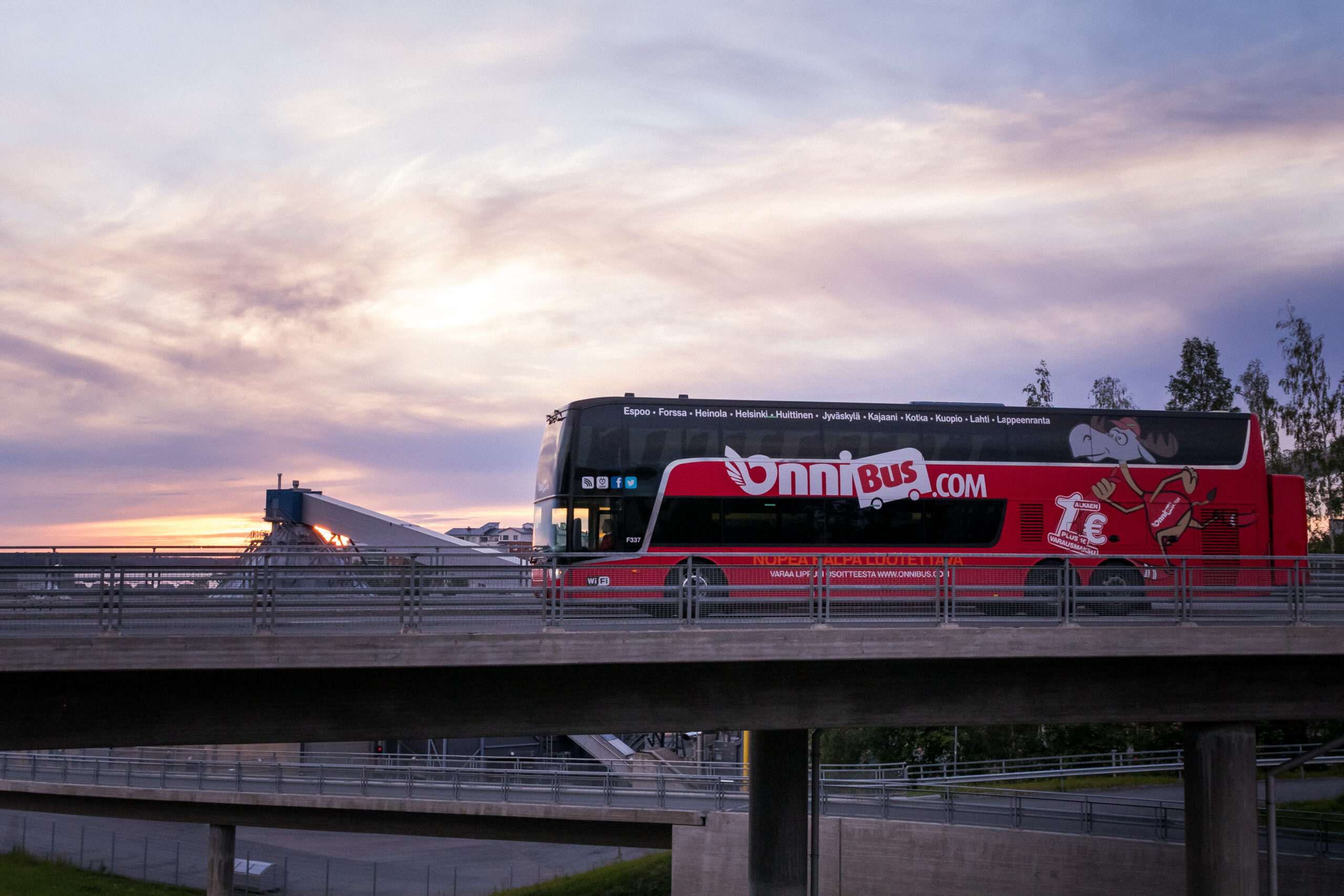 OnniBus.com, the leading inter-city express coach service provider in Finland, starts using the unique demand-based dynamic pricing service offered by Priceff Ltd.
"OnniBus.com aims to be the most convenient and cost-effective way to travel inter-city throughout Finland. Priceff's dynamic pricing, which reflects actual demand for each coach service, supports this effort by offering competitive prices during lower demand and better availability during higher demand.
We have always put a lot of effort in pricing, enabling affordable tickets while operating a high-quality service. With Priceff, we can price more automatically reflecting the demand of each service throughout the clock.",
OnniBus.com Petteri Rantala summarizes the background for the cooperation.
"Priceff is excited to launch this cooperation, as we are certain that we can help both OnniBus.com, as well as their passengers. OnniBus.com offers a large variety of travel routes across Finland and the demand as well as other available travel options vary strongly over time and locations.
Efficient pricing is key in highly competed segments, such as transportation, and we have solid evidence of our ability to help.",
Priceff CEO Heikki Lummaa adds.
The cooperation starts in November 2023, to be gradually expanded during spring 2024.
More information:
Commercial Director Petteri Rantala
+358 44 705 511
petteri.rantala@onnibus.com
www.onnibus.com
CEO Heikki Lummaa
+358 400 626 893
heikki.lummaa@priceff.com
www.priceff.com